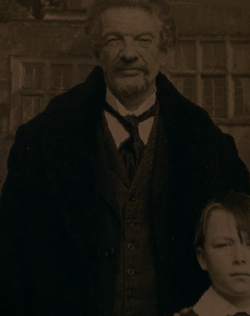 Charles Drablow was the husband of Alice Drablow, and the brother-in-law of Jennet Humfrye. He and his sister-in-law were the biological parents of Nathaniel Drablow, even though the child was taken from Jennet (who was deemed mentally unfit to raise her child by the Drablows' doctors) and was raised as Charles and Alice's child.
He died sometime before Nathaniel's tragic death on the Nine Lives Causeway on 31st December 1871.
Ad blocker interference detected!
Wikia is a free-to-use site that makes money from advertising. We have a modified experience for viewers using ad blockers

Wikia is not accessible if you've made further modifications. Remove the custom ad blocker rule(s) and the page will load as expected.