Sidney Johnston is an actor well known for playing Nicholas Daily in the Woman In Black. He plays him in the middle of the movie.
The Whistleblowers - Danny Kendrick
Incendiary - The Boy
The Pillars Of The Earth (TV mini-series) - Jonathan 4-5 years old
The Awakening - John Franklin
The Bleak Old Shop of Stuff - Urchin
The Woman In Black - Nicholas Daily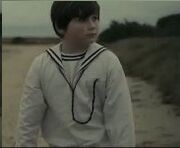 Ad blocker interference detected!
Wikia is a free-to-use site that makes money from advertising. We have a modified experience for viewers using ad blockers

Wikia is not accessible if you've made further modifications. Remove the custom ad blocker rule(s) and the page will load as expected.